We are delighted to announce that we are a finalist in the
2018-11-09
By QuickTec IT Support and Services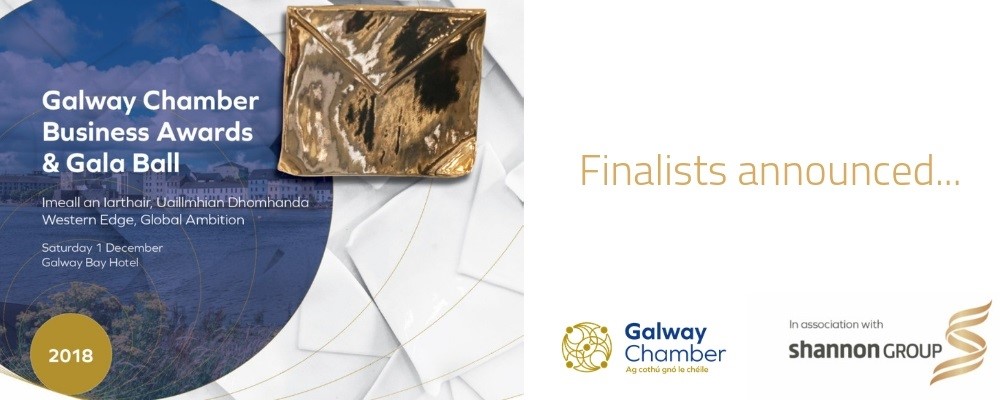 We are delighted to announce that we are a finalist in the "Best Customer Service" category sponsored by
Bank of Ireland
in the
Galway Chamber
Business Awards 2018!
We are very proud to have been shortlisted for this award. QuickTec has demonstrated a commitment to continuous best customer service, innovation and agility in a rapidly-changing technology sector. We know all of our customers by name, not ticket number, we aim to ensure a friendly, pleasant support experience, we've invested heavily in the past number of years in people and software to ensure a more efficient service, proactive monitoring of our customers IT Systems, and dramatically reduced downtime.
We wanted to take the opportunity of entering the Business Awards to celebrate how far we have come as an organisation who are truly all about our customers.
Read more about the awards taking place on the 1st of December at Galway Chamber or on their press release below:
Business Awards & Gala Ball 2018 in association with Shannon Group plc
The shortlist for the Galway Chamber Business Awards 2018 in association with Shannon Group plc has been announced.
The shortlist features an exciting mix of new and established businesses across all sectors of industry in Galway. The Awards attracted a record number of entries this year, all of a very high calibre.
The Winners of each category, as well as the 2018 Overall Business of the Year and the President's Award – awarded to an individual who has made an outstanding contribution to Galway's business life – will be announced at the Galway Chamber Gala Ball on Saturday, 1st December in the Galway Bay Hotel.
The actual awards are unique pieces by ceramic artist Rachel Webb.
Enterprise Ireland Medical & Engineering Technologies Gateway, GMIT
Website

DeCare Dental
Website

gteic, Údarás na Gaeltachta
Website

QuickTec I.T. Support and Services
Website

Kilkenny Shop
Website

P&O Maritime Services (Ireland) Ltd.
Website

Connacht Rugby
Website

St. Anthony's & Claddagh Credit Union
Website

Hyde Bar & Gin Parlour, Connacht Hospitality Group
Website

Kirby Group Engineering
Website

Community Knowledge Initiative, NUI Galway
Website

NWGN Ltd. (Saol Cafe)
Website

Kindly sponsored by

On the night of the awards the 'President's Award' sponsored by PwC will also be presented.
It will be presented to an individual who has made a contribution to the business life of Galway that is outstanding in every way. The recipient of this award is chosen by the President of Galway Chamber in consultation with his officer board.
| | |
| --- | --- |
| | The 2018 Overall Business of the Year |
in association with


The 2018 Overall Business of the Year, kindly sponsored by Shannon Group plc will be awarded to one of the Category Winners

Thank you to this year's Media Sponsor