TECH TIPS - BACK TO SCHOOL
2016-09-22
By QuickTec IT Support and Services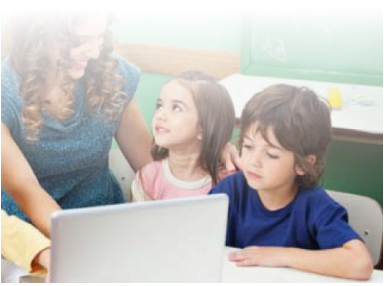 TECH TIPS
by
QuickTec IT Support and Services
It's September, it's back to school, after being off for the summer many schools come back to machines that need to be restarted, projectors that need bulbs replaced and a whole plethora of IT updates that need to be done.
What we advise that you get a Maintenance Day with your IT Provider.
Tips on what you should have done on a Maintenance Day:
Make sure all PC's and Laptops have the latest Windows updates installed
Check all PC's & laptops for viruses and make sure Anti-virus is updated/installed on each machine.
Run system clean-up and remove any unnecessary software
All projectors are checked that their bulbs are still working.
Calibration of Whiteboards/smartboards ie. they are checked alongside their software on each laptop/PC
Test WiFi
Make sure server updates and security patches are installed
Check backups
Set up new student user accounts
Connect PCs and laptops to printers/photocopiers
Did you know that you can get quotations from your trusted local supplier, even if they are not listed on the PDST Procurement Framework?
How the Procurement Framework process works:
1. Schools can receive quotes for ICT equipment and services from approved suppliers by sending a Request for Quote (RFQ) to the specific framework email address. Each framework has its' own specific email address. Refer to the specific framework for more details. Schools should be open and transparent and state the evaluation criteria by which the winning bid will be selected (for example by stating evaluation criteria as 'Cost 80%, suitability for intended use 20%' etc.
2. Schools should allow sufficient time - typically 5 days working days- for approved framework providers to provides quotes.
3. Once responses are received, schools should evaluate the responses and check that the quotes they receive match their stated requirements.
4. Once a decision has been made on the successful response, schools should confirm delivery details with the successful vendor. It is also good practice to inform the other bids of their unsuccessful outcome.
5. Schools are obliged to ensure that they treat all vendors fairly and equally (non-discriminatory, to all vendors).
Seeking quotes from other suppliers:
School may seek quotes from other IT suppliers, including local suppliers, and are not restricted to purchasing from Framework suppliers. It is important that schools purchase fit for purpose products from suitable suppliers, that they feel will provide a quality support service, warranty etc.