World Back Up Day
March 31st 2017
2017-03-31
By QuickTec IT Support and Services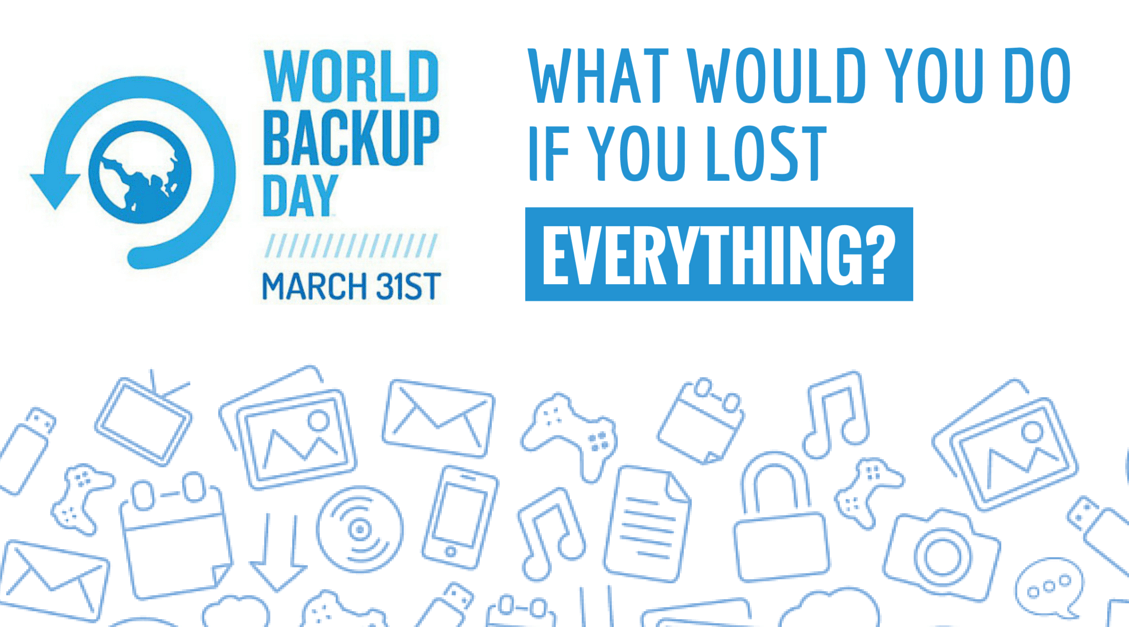 31.03.17
Today is #WorldBackUpDay, March 31st!
World Backup Day is a day for people to learn about the increasing role of data in our lives and the importance of regular backups.
This independent initiative to raise awareness about backups and data preservation started out on the internet by a couple of concerned users… But surely every day is a backup day?
When is the last time you backed up your information?
A backup is a second copy of all your important files, for example family photos on your laptop or smartphone or your business files on your office PC. If your device is lost, stolen, or fails, you'll have lost valuable information that may never be recovered and can cause emotional or financial damage.
Most people back up their information in one of two ways, to an external hard drive, or somewhere on the internet. Companies use various methods of backing up their sensitive data such as Virtualisation, NAS devices, Cloud BackUp…etc.
There is no excuse for not backing up, so do it today, March 31st, on #WorldBackUpDay
For help and advice on best practice to keep your company's data safely and securely backed up call us at
QuickTec IT Support and Services
091756070