Back To School Offers!
See our latest deals below
2017-08-10
By QuickTec IT Support and Services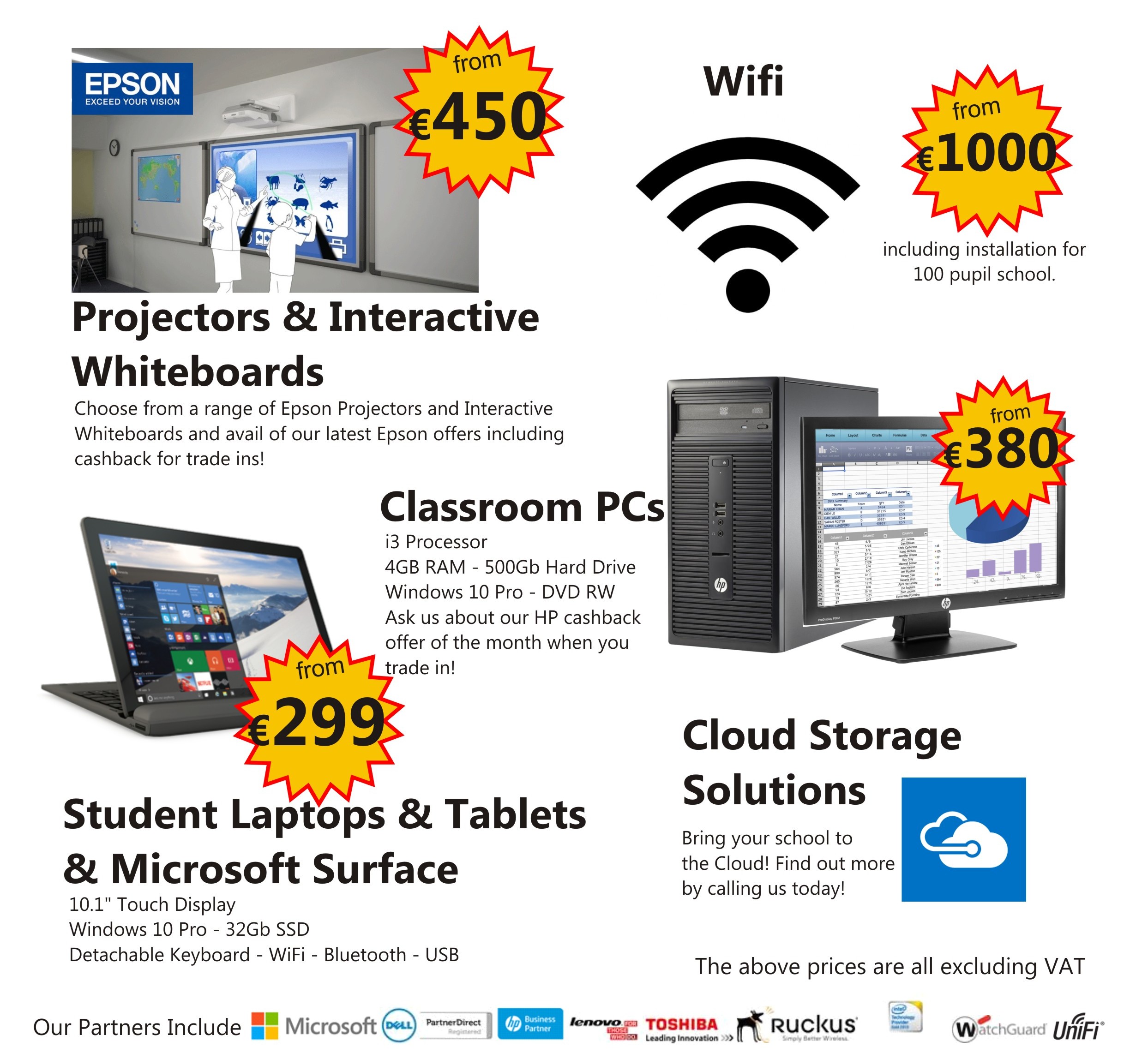 QuickTec are one of the leading IT Providers to the Education Sector in the West of Ireland. We provide a range of services to schools including Networking, Wifi, Maintenance Days, and Hardware Sales. We have 24 years of experience helping schools with their IT needs.
QuickTec IT Support and Services
Ballybrit Business Park
Galway
H01 DT7C
091-756070 | www.quicktec.ie | sales@quicktec.ie